---
Love & Praise
Without pet owners we are nothing. Ensuring your happiness is our top priority. Read what some of the members of our community are saying!.
---
---
A tired dog is a happy dog
"We had a wonderful experiences with Brickhouse Farm! Jen and her staff were always so responsive and kept us informed of how Betty's night was. She came home tired from all the fun of running around the farm and playing with the other dogs. They are very accommodating and put us at total ease!"
-Amanda McGlinchy-Tudor, Albany NY
---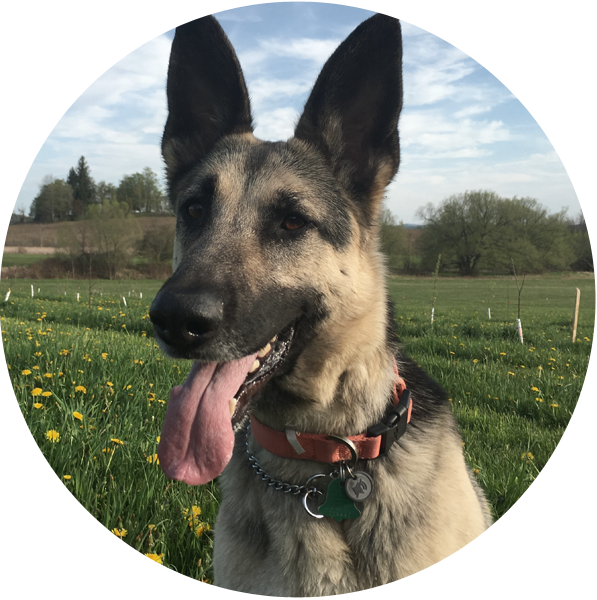 ---
Part of the pack
I have a high energy German Shepherd. I was nervous about leaving her with all the hounds. Within minutes she was at home in the day care. Her time at the farm looked like the perfect setting. She ran, played with balls and socialized. When I brought her home she was well-rested for days!
-Ann Kreuscher-Casselman, Clifton Park NY
---
---
Worry free and well cared for
Brickhouse Farm Boarding is truly a wonderful resort for Zoom and Harper. I never worry about them when they are on the farm. They are well cared for and allowed to be dogs. Sometimes I think Zoom and Harper are disappointed when they have to come home. Thanks Jen and Mike for all you do.
-Kate & Barb
---
---
---
Three cheers for doggie freedom
Brickhouse Farm is doggie freedom. It's such a relief to know that when we're away, our pup is being taken care of by people who absolutely love what they do. Brodie gets to run, play, swim and snuggle with the other pups. What dog wouldn't be happy?! We are so grateful that Brickhouse takes such good care of Brodie.
-Rachel & Ryan Kramer
---
Several Years of
Amazing Service
For the past several years, Brickhouse Farm has taken outstanding care of our dog Mazzel. Jen and her crew have treated him with love and kindness and have always accommodated our particular requests and needs. We love getting updates with photos showing our dog playing on the farm or relaxing in the farmhouse. We trust Brickhouse to treat him well and to respond immediately to any emergency. Every time we walk past their storefront, Mazzel heads for the door, excited at the possibility of having another visit. They are one of the things that makes living in the Capital Region so wonderful.
-Barry Trachtenberg & Jennifer Greiman
---
Peace of mind
"Our dog, Cinder, has boarded at the farm several times. We are now able to be relaxed when we go away, knowing that our dog is well cared for and having a wonderful time. We highly recommend Brickhouse Farm for any of your boarding needs."
Susan Pagel - Albany, NY
---
---
Lots of love and kisses
Roxie is our first dog and because she was a puppy we were beyond anxious about leaving her. I felt like I did more research for finding a place to board Roxie than I did for my kid's daycare. Brickhouse Farm is amazing. They treat Roxie like part of the family and our minds are at ease because we know our puppy is having a blast - running, playing, and getting lots of love and kisses.
-Allison Lauenstein, Delmar NY
---
---
---
A heavenly vacation
We have been using Hounds on the Hudson since 2008 even before they opened their farm boarding house. Now that our dog goes to the farm while we are away, she gets a heavenly doggie vacation as well. With pick up and drop off, it is an ideal system. We have never once thought about looking for other options; the care givers, reliability, and correspondence of this company is top notch.
-Kate & Barb
---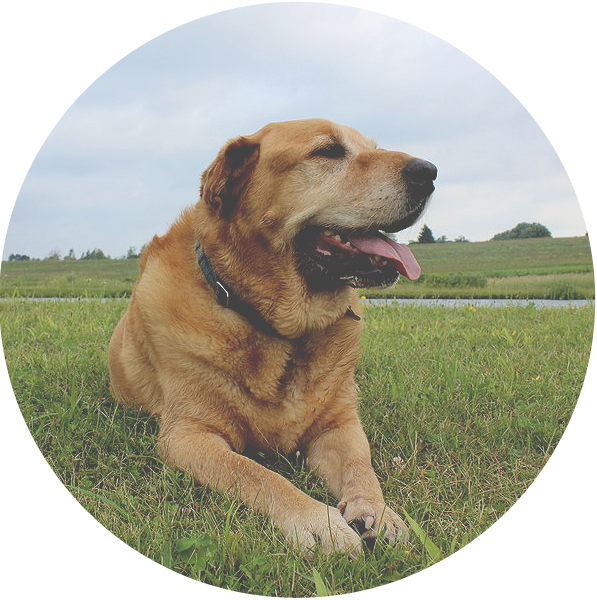 ---
Part of the pack
Calling Hounds on the Hudson seven years ago is quite likely the best thing that I ever did for my dog. The second best thing that ever happened to him was Brickhouse Farm, where Jen and Mike provide a vacation for your pet that is most likely better than the vacation you and your family are on.
Pauline Carrico - Albany, NY
---
---
Dog smiles from ear-to-ear
After we dropped Mosley off, we received updates and pictures of our little-big guy roaming the farm and smiling ear-to-ear. The comfort in knowing our dog is with a family that loves all animals is almost impossible to describe. We fully intend to have Mosley stay at the farm again this year!
-Zach Stayter, Cohoes NY
---
---
---
The absolute best solution
We tried a few pet sitters but found that these people tend to be unreliable because it is not their primary business. When we found Brickhouse Farm we felt we had finally figured out a sane solution. The dogs get to socialize all day and have lots of land to run on and ponds to swim in!
-Paul Schroeder, West Sand Lake NY
---
Wonderful
While You're Away
Hounds on the Hudson and Brickhouse Farm have been taking care of my dog, Maverick, for 2 years now. I was new to the Albany area and very nervous about using a boarding/dog walking service without having any personal recommendation. Jen, Juliet, John, and all the others have been wonderful and Maverick loves staying with them! It's so comforting to know your dog (or in my case, my child) is in the best hands when I am away. One time I was even held up while traveling on a weekend and they were able to make arrangements to extend his stay! These guys are amazing, professional and personable.
-Marybeth Ingle, Albany NY