---
Hounds on the Hudson is Albany's premier pet care service, proudly offering daily dog walking, pet sitting, training and overnight boarding, 7 days a week, 365 days a year.
---
Over a decade of experience
---
As dog trainers and professional pet care providers for over a decade, we understand dogs and the people who love them. We are proud to have earned the reputation as the Capital Region's most prestigious pet care company, providing exceptional care for your best friend and top notch customer service to you.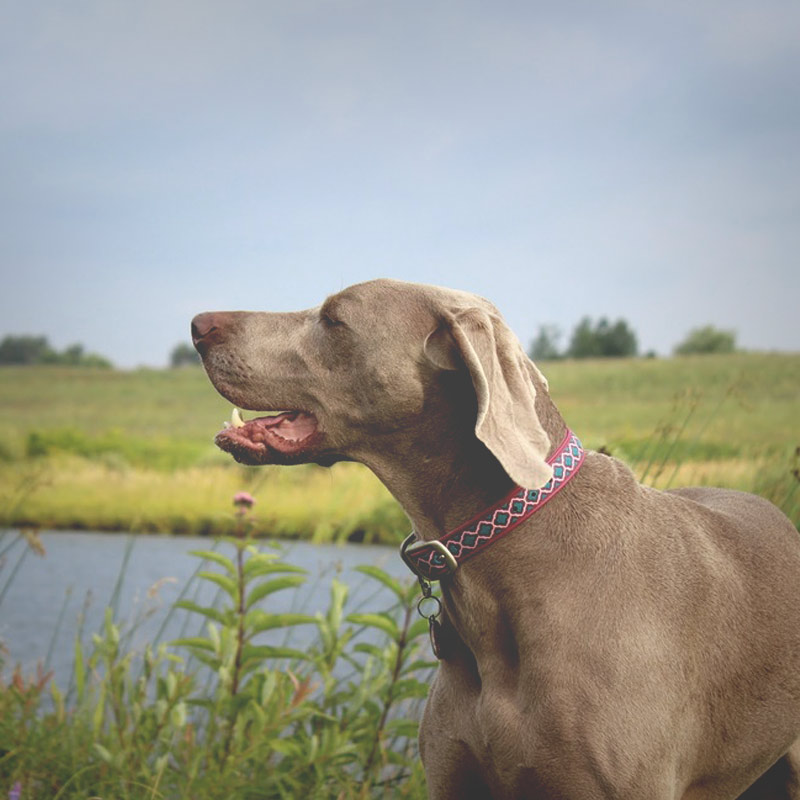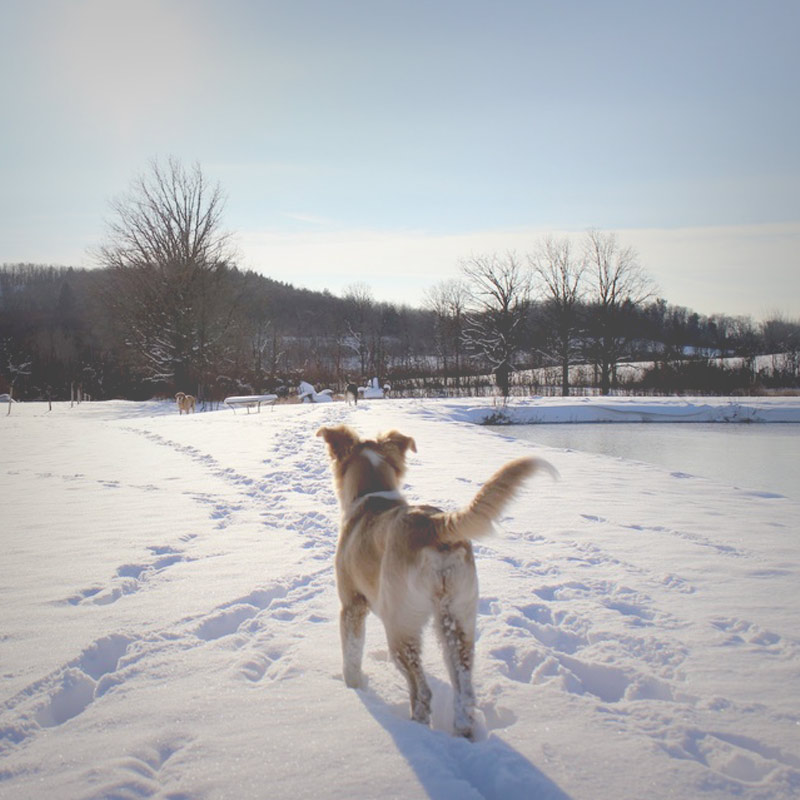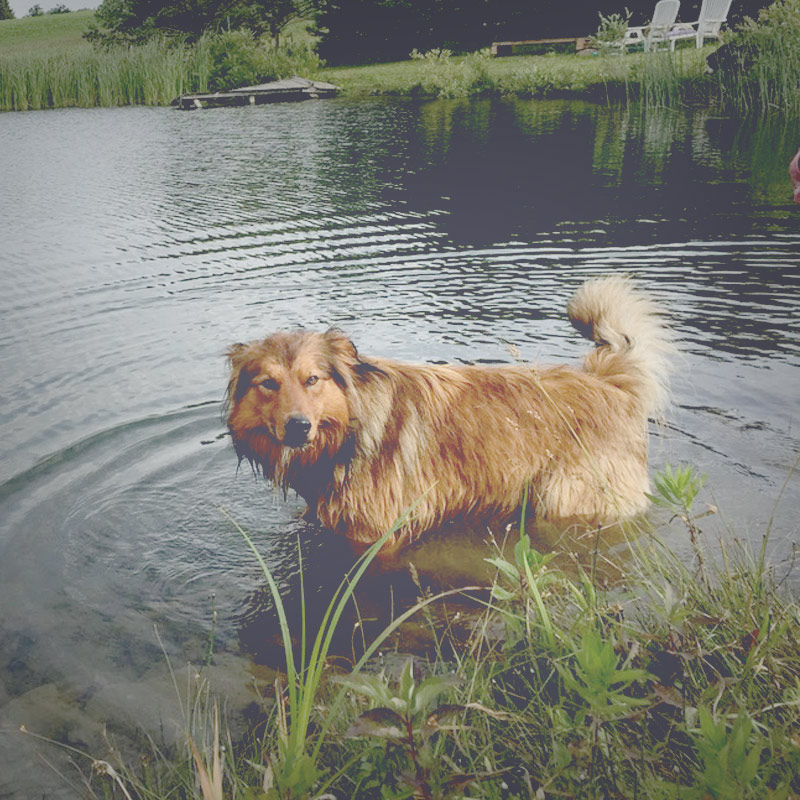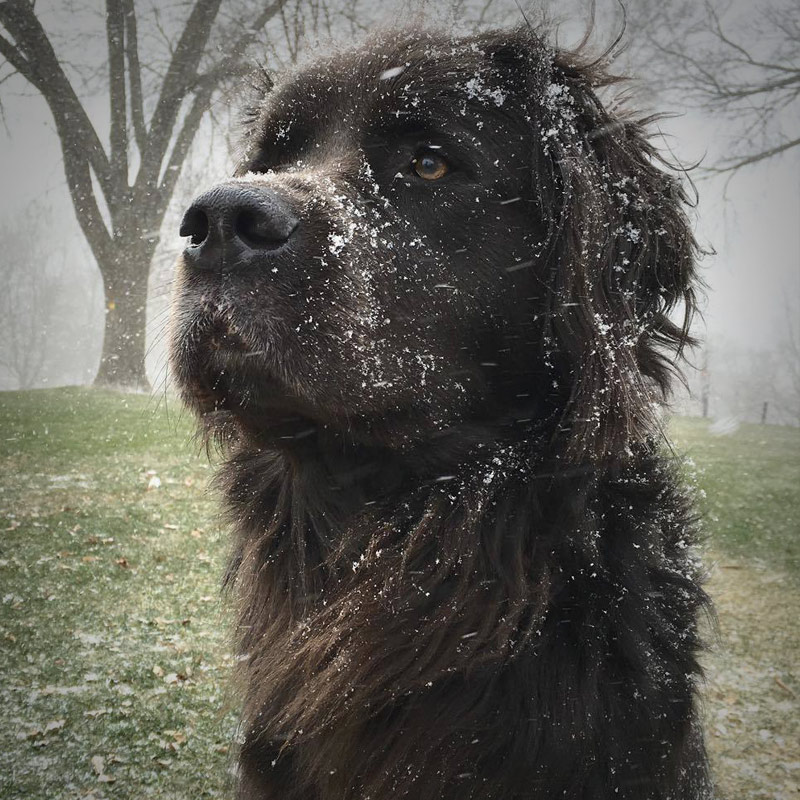 Overnight Boarding
---
At Hounds on the Hudson, giving the very best care to your pet is our top priority. In order to ensure we are the best fit for your dog, we require a one night trial board. Please fill out the application below if you're interested in boarding your dog and we'll be in touch.
---
---
Frequently asked questions
1
How do I set up service?
Click on the "Get Started" button on our website to begin the registration process. If you are located within our service area, we'll get in touch right away to schedule a free consultation in your home. During this time we'll meet you and your pet(s), discuss your pets individual needs and the type of service requested, make sure they have proper ID tags and collars, and get a copy of a key from you. We'll also answer any questions you may have about us or the services we provide. You will receive proof of our insurance as well as a copy of our service policies.
2
What areas do you cover?
Currently we provide dog walking services in Albany, Delmar, Glenmont and Slingerlands. Pet sitting services are available in Albany only. We are accepting boarding and training anywhere in the Capital Region, though pick up and drop off for boarding is limited to Albany only. Other areas may be covered upon request and for an additional charge. Please inquire about our rates for areas outside of our regular service area.
3
Where is my dog boarded?
We have several options for accommodations and this depends whether your dog stays on the farm or in the city. At the farm, dogs either sleep in the farm house or in the "bunk house"--a fully renovated and climate controlled building next to the farm house. The camp-like accommodations are simple yet modern and provide all of the comforts of home. Each guest gets their own cot and bed, and may either sleep in an individual suite or in one of the two main bunk rooms with their friends.
4
Why does my dog need a trial board?
We require a trial stay for new boarders because every dog is a unique and complex individual with a distinct personality, play style, likes and dislikes, etc. Our style of boarding is different than a traditional kennel and isn't right for every dog. The trial allows us to spend extra one-on-one time with your dog to get to know him or her better and helps determine whether or not we're a good match.
5
How do you bill for your services?
Payment is due at the time of service for all services. We accept cash, check, all major credit cards and Paypal.
---
Where to begin?? Jen and crew are fantastic! From scheduled dog walks to last minute dog walks, from a weekend stay at the Bed and Biscuit to 2.5 weeks at the Sharon Springs Farm while we went away, our pups have been taken care of and treated like part of the family. Jen was fantastic and sent us regular updates and pics throughout Missy and Gradey's stay. Our dogs are a bonded senior rescue pair and given that we've only had them for almost a year, we were definitely nervous! Jen put us at ease and even gave us a tour of the farm! Gradey and Missy had a chance to go for a swim in the pond and had a great time. They got lots of snuggles and attention and between having a chance to play with the other dogs and the kids (Gradey loves kids!) they were in heaven! We had one situation where Gradey had a relapse and had a hot spot (he's got severe allergies) and Jen notified us right away and in addition to treating him with the topical we had sent along prior, she also went out of her way to pick up antibiotics from the vet's office and even offered to pick up a refill of his allergy meds the day she was dropping them off!! It has truly been a wonderful experience for them and us and will always be our go to place for everything from boarding to walks to anything else! Highly recommended!

The most amazing experience I have ever had working with people, outside of family and friends, caring for my dog. My 7 year-old Maltese, Frederick spent this last year being walked twice a week by several of the staff at HOTH. I received gracious notes, he had the opportunity to meet other dogs in the neighborhood, and I was always treated in a caring, professional, and thoughtful manner. Fred also made two stays at the Bed and Biscuit, being cared for round the clock by HOTH staff. I have NEVER boarded my dog, so leaving him with someone outside of family and close friends was a choice I made very carefully. The cost for walks and overnight stays was reasonable and something I could afford living on the very small budget of a graduate student. I always felt wonderful knowing Fred was getting some love and attention during my long days at work. I can't recommend their services enough to coworkers and friends with animals. One of the only reasons I am sad to be leaving the Albany area for a new job in St. Kitts, is not getting to work with Hounds on the Hudson!

We have been employing the services of Hounds on the Hudson for nearly 3 years now and we couldn't be happier!  Jen and Mike run an unbelievably professional company -- they are consistent, reliable and they love our puppy, Joba (and he can be a handful!)  Every dogwalker that has ever walked Joba is great!  Currently, Dylan is our dogwalker and we trust him implicitly - and Joba LOVES him...I can't say enough good things about them.  We truly feel blessed to have found them as it's such peace of mind to know our "baby" is well taken care of.

Over the past year, Jen, Mike and their amazing and talented staff have taken such incredible care of my dog, George.  As a very protective and cautious pup mom, I was instantly comfortable with the superior level of care that HotH provides.  Each day when I get home from work, George is content and happy and the daily notes from his dog walker of the day warm my heart.  It is so apparent that everyone at HotH truly loves animals and they are some of the warmest and kindest people I have ever met.

"Winston and Riley LOVE going to the farm. When I leave for my vacation, I just have to mention to them that Jen is coming to pick them up and they wag their tails. They love her, and must have a wonderful time at the farm 'cause Winston always wants to visit her at the office. He's the boss, you know. When they are dropped off at  home, they are a tired little bunch from playing so much. I'm so grateful that I found Jen to take care of them when I'm gone. I can trust her to feed, love them up, and give them their medicines if need be. Hey, it let's me have a good time too."

Our dog Deefer just spent an excellent week at Brickhouse Farm while we were out of the country on vacation. We live in Brooklyn but drove him to Albany (where some of our family lives) specifically so he could board at the farm. What a delight for him (and us). He had the best time staying there for a week, running around exploring and getting such good socialization time. Jen and the team kept us updated with daily texts, pics and videos. Definitely worth the trip for us knowing he's being so well taken care off, and isn't stuck in one room for a week with one walk a day. Definitely our go-to spot for long term daycare.
---
Overnight Boarding
$50 +
p./ night
Dog Walking
$15 +
p./ walk