Dog Walking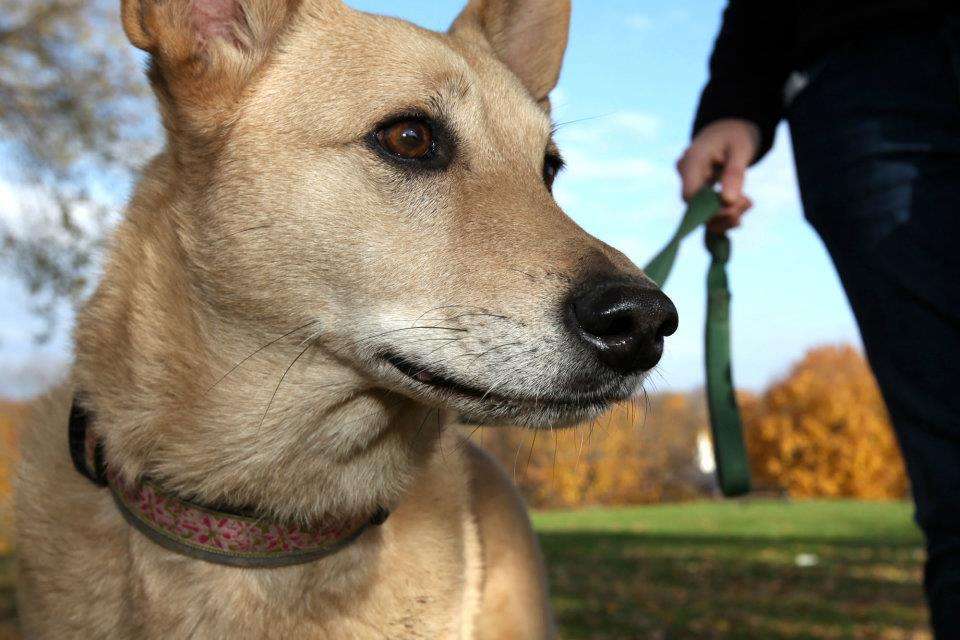 Long gone are the days of saying no to plans or stressing that Max is alone all day while you're busy at work. Chewed slippers, soiled carpets and incessant barking may just become a distant memory. Coming home to a tired and happy pooch at the end of your day is just one of the reasons to hire a daily dog walker. Consider enrolling your dog in our regular program an essential component of their health and wellness routine. From a short potty break for our older friends to a walk through the neighborhood or a vigorous game of fetch, our services are personalized to you and your dog's needs.
Express Visit | $15
A short potty break for our senior citizens and special needs dogs.
Classic Buddy Walk | $20
Our most popular service, this the walk that started it all. While it's our basic service, our care is anything but basic. Included is a full half hour of outside time, refreshing food and water, belly rubs, treats, and the professional and personalized attention that we pride ourselves on. Dogs are paired with 1-3 compatible friends.
Individual Walk | $25
For dogs who prefer some one-on-one time rather than being in a group, we offer individual walks. From a walk in the neighborhood, through the park or along the Hudson River, your pooch is sure to have a great time.
Deluxe Visit | $35
Do you have a high octane pooch who has boundless energy to burn? Does your pup need help practicing basic manners? Do you have a long day planned and are worried that Sadie isn't getting all the love and attention she deserves? The deluxe walk includes half an hour of outside time plus 30 additional minutes of extra care included but not limited to more walk time, a game of fetch or frisbee, obedience training, cleaning and replacing potty pads, stuffing a kong, and extra cuddles. The deluxe walk is great for puppies, high energy dogs, sporting breeds and pooches that require a little extra time and attention.
Additional Rates
Additional dog in household is 50% off.
Please add an additional $5 to each service after 5pm and on weekends.
Package Rates
Does your dog need more than one walk a day? Plan to use us every day? We love our pack and value our regular clients. Ask about our discounted rates for frequent service.
Pet Sitting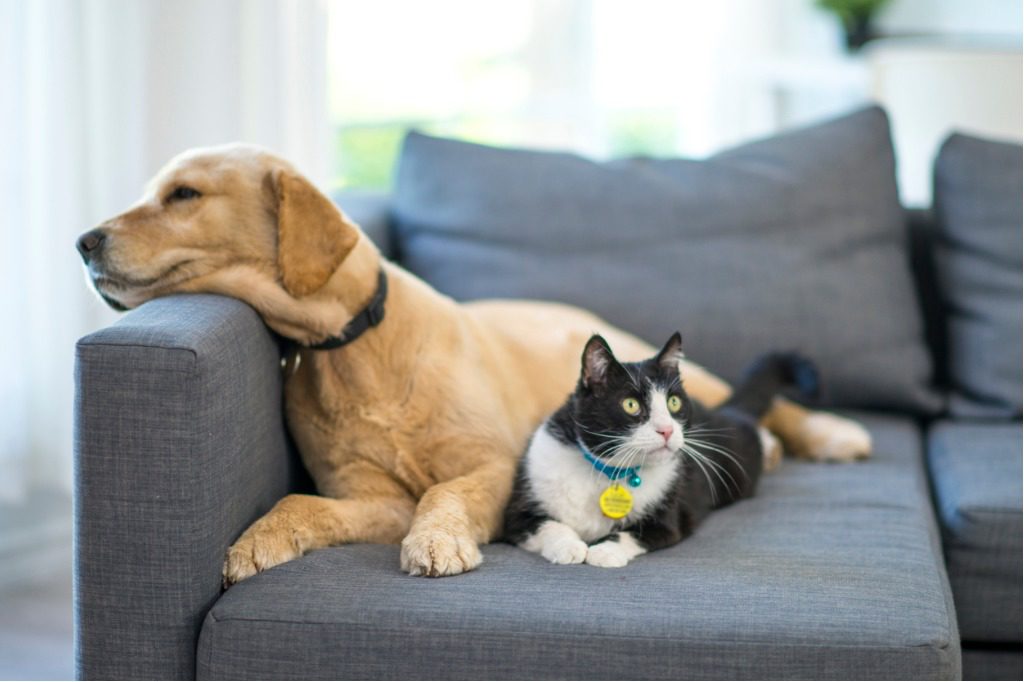 When boarding isn't an option or if you have multiple pets in the household, consider in-home pet sitting when you go out of town. Most animals love staying in the comfort of their own homes with frequent exercise, attention and socialization throughout the day. In addition to caring for your pets, we'll also look after the house and are happy to bring in mail, water plants, turn on/off lights, or anything else you may need.
Pet-sitting visit | $25
Includes a 30 minute walk or play time, feeding, refreshing water, administering medication or vitamins, and plenty of TLC.
Cat visits: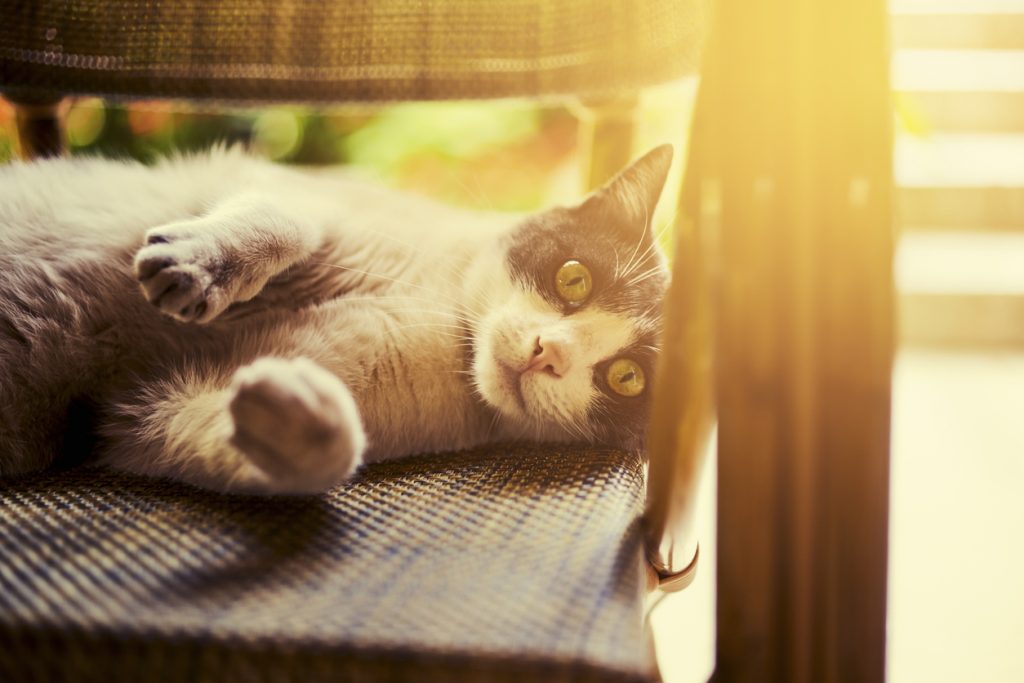 Don't be fooled by our name–we love cats and take care of many feline friends (shhh…don't tell the dogs)! Typical cat visits are fifteen minutes and include feeding, litter box scooping and some TLC.
For multiple cats, cats who require medication or cats who need extra affection and attention, please schedule a half hour pet sitting visit.
Cat Visit | $15
Here's what some of our clients are saying:
I was one of the first clients for Hounds on the Hudson. My dogs adore them. They are kind and extremely responsible. They have walked my dogs daily for 3 years and never once failed to show up. They were always able to accommodate any last minute cancellations or additions on my part. They have boarded my dogs as well. I trust them and so do my dogs. I recommend them unconditionally.

The most amazing experience I have ever had working with people, outside of family and friends, caring for my dog. My 7 year-old Maltese, Frederick spent this last year being walked twice a week by several of the staff at HOTH. I received gracious notes, he had the opportunity to meet other dogs in the neighborhood, and I was always treated in a caring, professional, and thoughtful manner. Fred also made two stays at the Bed and Biscuit, being cared for round the clock by HOTH staff. I have NEVER boarded my dog, so leaving him with someone outside of family and close friends was a choice I made very carefully. The cost for walks and overnight stays was reasonable and something I could afford living on the very small budget of a graduate student. I always felt wonderful knowing Fred was getting some love and attention during my long days at work. I can't recommend their services enough to coworkers and friends with animals. One of the only reasons I am sad to be leaving the Albany area for a new job in St. Kitts, is not getting to work with Hounds on the Hudson!

We have been employing the services of Hounds on the Hudson for nearly 3 years now and we couldn't be happier!  Jen and Mike run an unbelievably professional company -- they are consistent, reliable and they love our puppy, Joba (and he can be a handful!)  Every dogwalker that has ever walked Joba is great!  Currently, Dylan is our dogwalker and we trust him implicitly - and Joba LOVES him...I can't say enough good things about them.  We truly feel blessed to have found them as it's such peace of mind to know our "baby" is well taken care of.

My dog Brodie has been a satisfied Hounds on the Hudson customer for almost 2 years now. Mike and Jen are both exceedingly friendly and professional.  It also makes you feel very comfortable knowing your dog is in the hands of people who so genuinely love animals. I cannot recommend them enough and feel bad for all those dogs out in the 'burbs who don't get a chance to be spoiled with lovely midday strolls through the park like our urban pooches.

I have been using Hounds on the Hudson for my two dogs for over a year.  I am about as over protective of my dogs as one can be. The first few times that HOTH came, I asked to be texted that they walked my dogs.  Mike texted me, although I'm sure he may have thought I was a little crazy. I knew right away that I didn't need to worry, my dogs were well taken care of by Jen and Mike.  They are extremely dependable and reliable. I can call or email a request just a few days before I need their services and I get a prompt response.  When we get home, I can tell my dogs have had a nice walk and visit from HOTH because Gracie and Muggs don't burst out of the house needing an immediate walk and attention. My dogs are happy with Hounds on the Hudson and we couldn't be more thankful for their services!!

Hounds on the Hudson has been a godsend since we got our little guy Arthur. We got him on a Sunday and they were there on Monday for a meet and great. Its a love affair that has been going strong for almost 2 years. Arthur really loves the puppy play groups and always come back exhausted. HOTH is very flexible and they are often able to get Arthur into a group or walk with little notice. The professionalism and care they take to make sure Arthur is safe and happy is greatly appreciated. There is no other place in Albany that I would trust to take care of my dog other then Hounds on the Hudson!

Jen and Mike, the husband and wife team behind this awesome dog walking service, came highly recommended by friends of ours that have an awesome dog that they love as much as we love ours - so we knew that our Sputnik would be in good hands.  Jen did a pretty thorough interview with us during our prelim meeting, to find out Sputnik's habits and quirks. Mike is Sputnik's regular walker, and we look forward to reading the notes he leaves us after each walk on what they did together.  I recommend Hounds on the Hudson strongly - its clear they love dogs and I totally trust them with my "baby".

HOTH lets me go to work and not worry one bit about my dog. Working 12 hour shifts is hard on your pet but believe me they make sure she is exercised and loved while I am gone. I also highly recommend their boarding service at the farm! Awesome folks work here!

Amazing organization with such professional service. My 4 yr. old beagle, Gatsby, has been receiving daily walks from HotH for over a year now, and in that time I have seen such wonderful improvement in his overall behavior and socialization skills. Our walker is phenomenal, and it is a blessing to know that Gatsby is so well taken care of while I am managing my busy law school schedule. Thank you, HotH - you have a customer for life!

I am not quite sure how Buddy and I survived before Hounds on the Hudson! They are simply the best crew around! They have shown so much patience with my anxious dog! With constant feedback and ideas, they have been instrumental in getting Buddy to be more confident and happy. The park playgroups are wonderful, the training is fantastic, the walkers are trustworthy, caring and awesome, and the owners are just amazing....I highly recommend this business!

I have a busy and unpredictable schedule and I often call upon Jen and Mike to watch my dog Seven at the last minute. They have been always there for me in my time of need! Great reliable and professional service. Thank you guys!

Over the past year, Jen, Mike and their amazing and talented staff have taken such incredible care of my dog, George.  As a very protective and cautious pup mom, I was instantly comfortable with the superior level of care that HotH provides.  Each day when I get home from work, George is content and happy and the daily notes from his dog walker of the day warm my heart.  It is so apparent that everyone at HotH truly loves animals and they are some of the warmest and kindest people I have ever met.